To move with the joy of a wild animal
Ernie Pagnano teaches with a touch so light and lifting that your spirits rise right along with your grandes battements. He has an internal graciousness that enables him to lend something of himself to students so that, despite the demanding nature of a two-hour ballet class, you experience the steady rising of your stamina, your pleasure, and your freedom of movement. Mr. Pagnano brings to his classes valuable lessons learned from a long and shining dance career. He has worked with some of the finest companies in the world including the Joffrey Ballet, New York City Opera, Jack Cole, Alvin Ailey, Harkness Ballet, Lar Lubovitch, Berlin Ballet, Cliff Keuter, and the Netherlands Dance Theater-, as well as on tile Broadway stage. Though he sustained knee injuries in the very early years of his career, determination and the help of his mentor Maggie Black enabled Mr. Pagnano to continue his professional dance career for another twelve years. Although he has studied with many fine teachers, Mr. Pagnano states that success in overcoming his injuries must be attributed to Miss Black's teaching methods: "Maggie taught me a placement so high in the hip, that I no longer sat in my knees. This is the placement that I want to spread with my teaching; it is a placement that protects the dancer."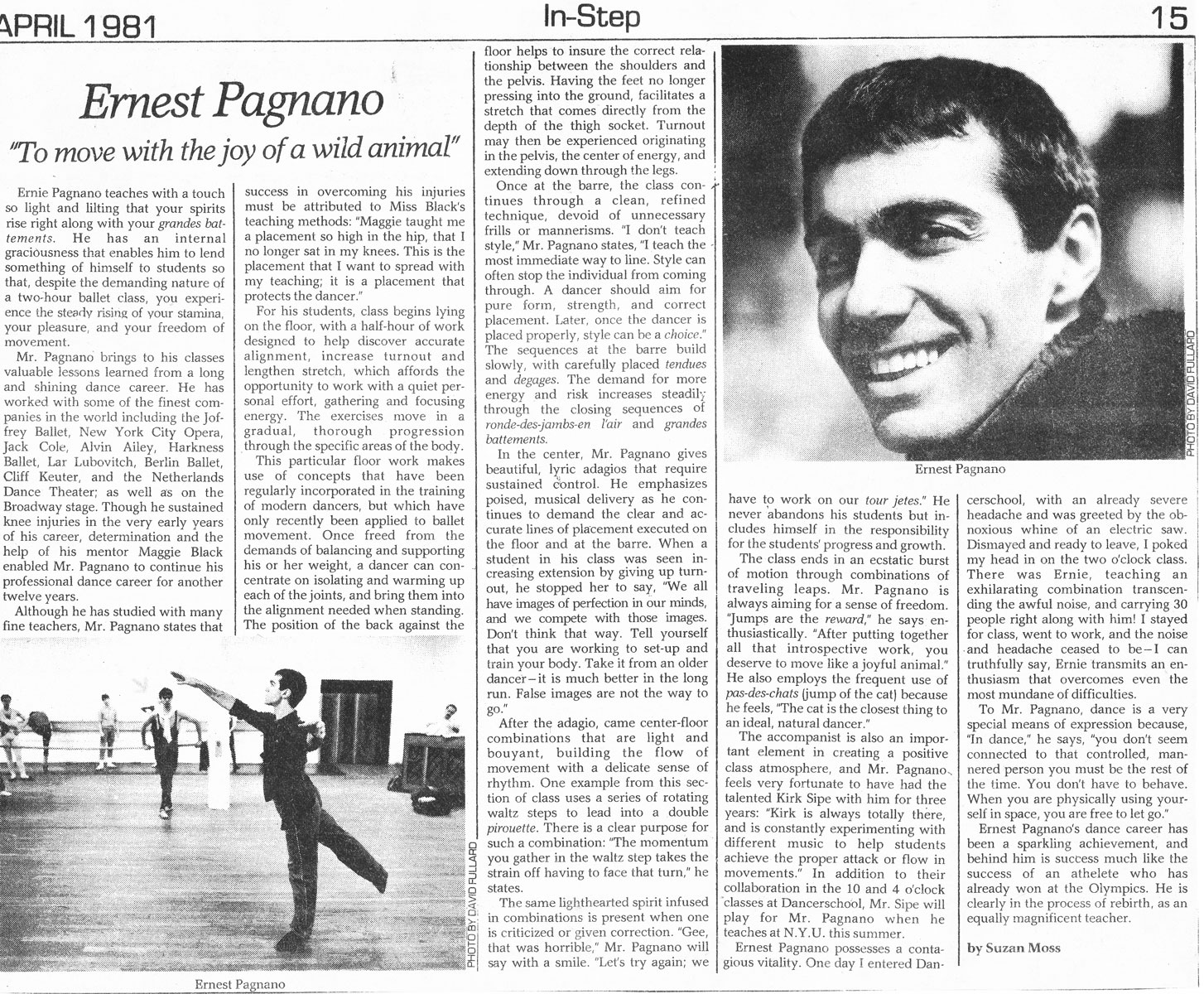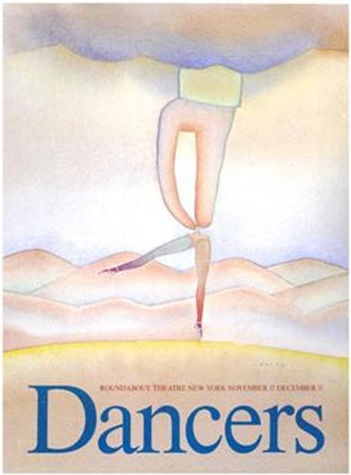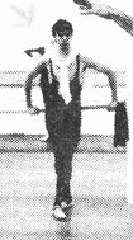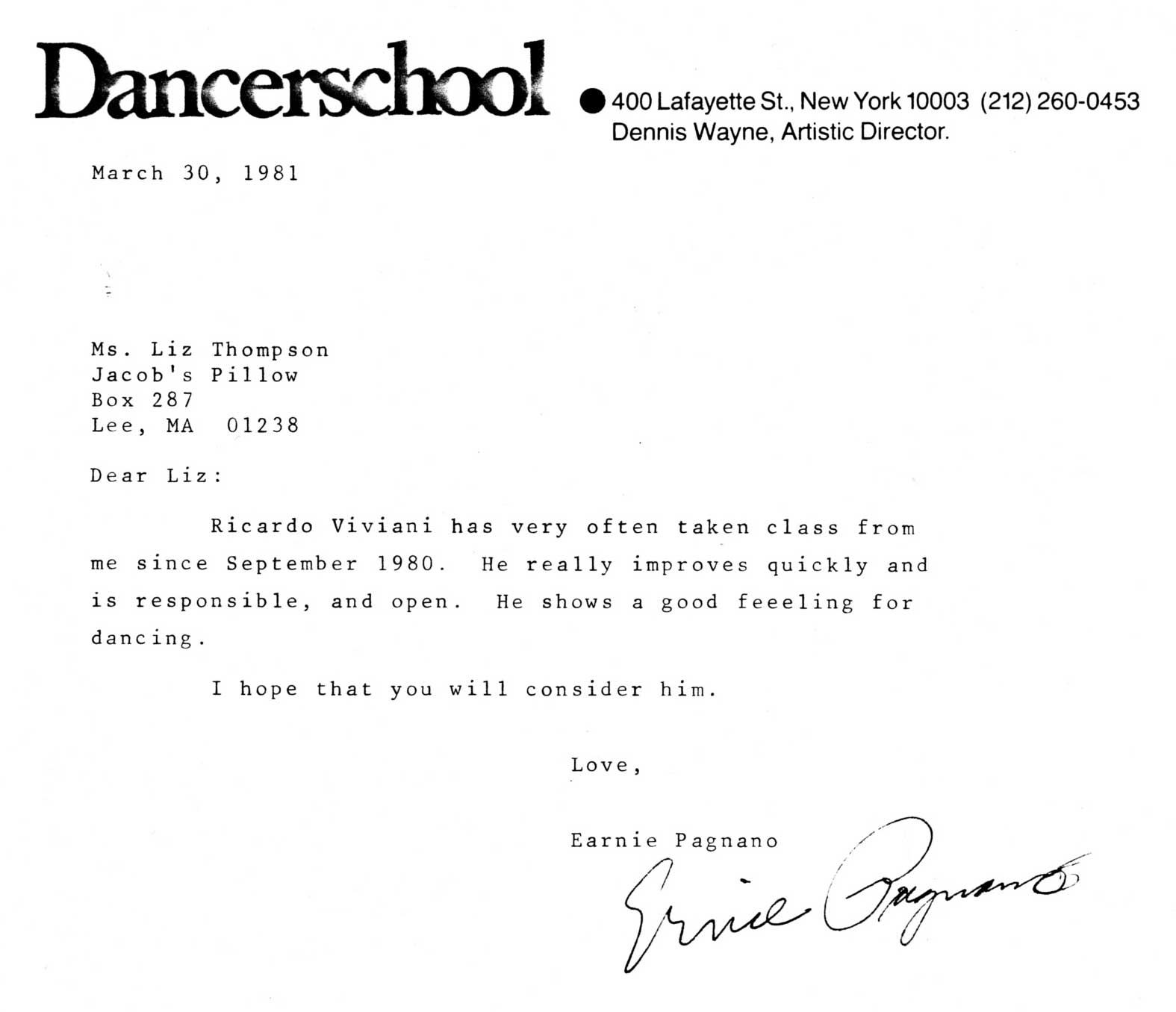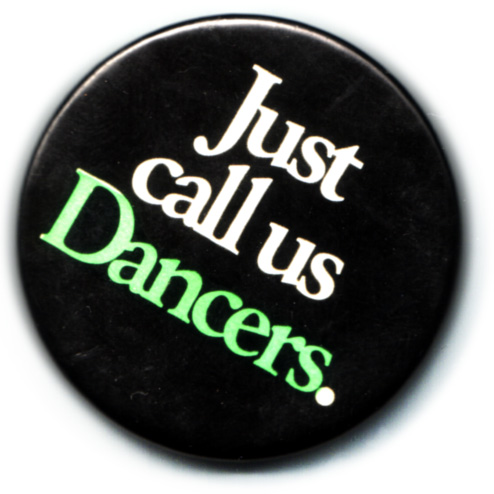 Ernie Pagnano, died in 1987.
Did you take classes with Ernie? Tell us about your experience.