Street Scene
Oper in 2 Akten Musik von Kurt Weill Buch von Elmer Rice Liedtexte von Langston Hughes Deutsch von Lys Symonette Premiere 05. September 2009
theater
hagen Großes Haus Die Bewohner eines einfachen Stadtviertels in New York stehen im Mittelpunkt des 1947 uraufgeführten Werkes: Die leidenschaftliche Anna Maurrant ist mit ihrem Ehemann unglücklich. Tochter Rose und der schüchterne Student Sam wollen es einmal besser haben und träumen von wahrer Liebe. Und während Herrn Buchanan die Geburt des ersten Kindes schwer zu schaffen macht, wird Anna Maurrant vom eifersüchtigen Ehemann ermordet. Kurt Weill komponierte mit "Street Scene" ausdrücklich eine so genannte "Amerikanische Oper". Dafür findet er eine Musiksprache, die an "Unterhaltungsmusik" und "Songstil" anknüpft, aber auch große Opernszenen bietet, deren melodischer Schmelz an Puccini erinnert.
BARNABÉ AGENCIADOS APRESENTA OFICINA COM O COREÓGRAFO
RICARDO VIVIANI
O teatro musicado contemporâneo europeu
Oficina de criação da corporeidade cênica no teatro alemão
Continue reading »
Letter of Recommendation
I am writing this letter to advise you that Ricardo Viviani is a valuable teacher to any performance program. He has taught for the State University of New York at New Paltz Study Abroad dance program in Prague and in Italy for many years. He offers, from his incredible performing experience over the years as a dancer and a choreographer of opera and musicals, a unique approach to teaching which captures the students immediately with his energy. The workshops he gave were always a high point in the program and valued highly by the students and by me. You will be very fortunate to have him as a teacher. Sincerely
Lynn Barr
[Director of
SUNY STUDY DANCE ABROAD
]
After the clip
'La Vie en Rose'
, 'David Vernon at Helen's NYC', and 'David Vernon at the Vesta Lounge', I am now giving the final touches for the clip 'I Don't Care Much'. Soon to be posted here. RV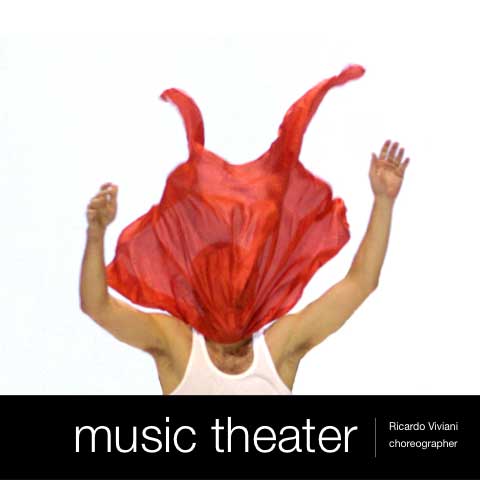 New Year, New Look for my web presence. I wish you all a successful 2008. A year with challenging and interesting productions, Ricardo Viviani.