About
Ricardo Viviani
choreographer, director and performer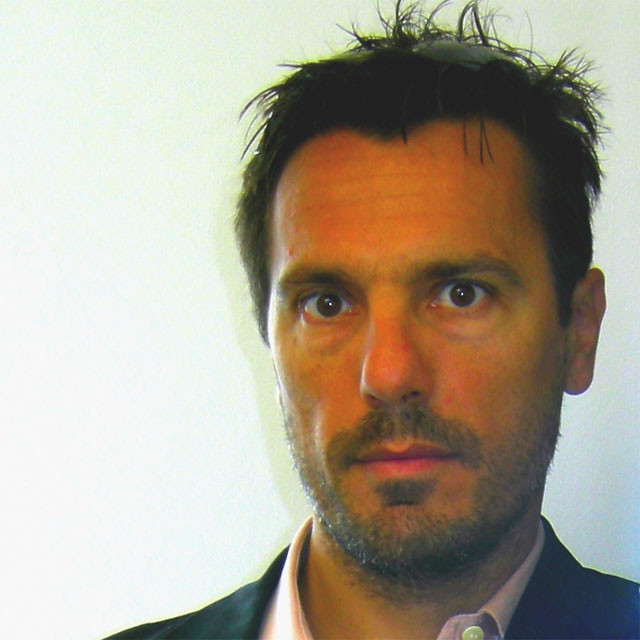 Ricardo Viviani is a director and choreographer based in Frankfurt am Main, Germany. He was born in São Paulo in 1960, studied Ballet at the Balé Stagium, Joffrey Ballet School NYC and was on scholarship programs at various dance institutions in Brazil and USA. He danced as a soloist for the Balé da Cidade de São Paulo, Cisne Negro, Manuel Alum Dance Company and Nationaltheater Weimar, performed in the musicals 'A Chorus Line' and 'Oh! Calcutta!' on Broadway and international tours. As a choreographer he created for the independent theater and dance scene of São Paulo, New York and Cologne. For the past 10 years he's been concentrating in the relationship between dance, voice and theater; creating choreography for opera and musical in the theater companies of Weimar, Osnabrück, Heilbronn and Hagen; including performing in the CD recording of Hans Werner Henze's 'Das Wundertheater' and the staging of 'Gegen die Wand' by Ludger Vollmer.
---
music theater productions
opera, musical and operetta – choreography and performance
Offenbachs Die Reise auf den Mond - choreographer de

Die Comedian Harmonists - choreographer de
Hänsel und Gretel - choreographer de
Rotkäppchen - choreographer de
Fly Me To The Moon! - Swing evening - choreographer de
Gegen die Wand - choreographer performer de
Schneewittchen - choreographer de
Im weißen Rössl - 2010 choreographer de
My Fair Lady - choreographer de
Der gestiefelte Kater - choreographer de
Orpheus in der Unterwelt - choreographer de
Kurt Weill's Street Scene - choreographer de
Die lustige Witwe - choreographer de
Rumpelstilzchen - choreographer de
Das Glück liegt im Westen – choreographer de
ABBA Mania – add. choreog. restaging eu
The Wild Party – choreographer de
Das Wundertheater – choreog., singer/dancer de
L'Enfant et les Sortilèges – choreographer de
Im Weißen Rössl – revue concept, choreog. de
Requiem für Bonhoeffer – choreog., feat. dancer de
Rita (Donizetti) – choreographer de
Orpheus und Euridyke – dancer de
Cabaret – singer/dancer de
Oh! Calcutta! – singer/dancer us br no il
A Chorus Line – singer/dancer
Amahl and the Night Visitors - dancer
various tv spots, galas, trade fair, video & dvd production, including coca-cola's "fame" and bundespresseball in bonn, de.
tanztheater/dance
work as a dancer
repertoire companies
Nationaltheater Weimar - Tanztheater Ismael Ivo 1997 - 2000
Manuel Alum And Dancers - New York, US 1985-87
Balé Da Cidade De São Paulo, BR 1982-83
Cisne Negro Dance Company, São Paulo, BR 1982
Corpo De Baile Municipal, São Paulo Opera, BR 1980-81
single productions
Can You See Me Now 2004 blast theory
Embalse De Valdeinfierno (Film) 2004 khm köln
Tamanana (Film) 2002 zet-select köln
Floresta Do Amazonas 2000 ivo haydeé
Certain Women 1995 mara borba
Spricht Else Lasker-Schüler 1995 görner
Jacob's Pillow Dancers 1981 igal perry
Seis Ensaios e o Resto 1979 sônia mota
independent productions
under the label 'mammut tanzproduktion', these are conceived,produced and choreographed by ricardo viviani
QuaaDriDuuo 2007 de br co-choreography
Gods Prey 1996 de it us
Böhm Homage 1995 de
Virtual DADA 1994 de ch
Serious Talk 1993 de
Le Sacre Du Poisson 1993 de
Eroberung Des Atlantik 1992 de
Serafim Ponte Grande 1992 de
A Brazilian In New York 1991 de
Colchões Ortopédicos 1986 br us
Blue Danube 1982 br
studies
ballet
Joffrey Ballet School, NYC – ballet
Ballet Stagium School
+ Jane Blauth, Ernie Pagnano, Baylis, Farr, Panetta, Corvino
modern dance
Louis Falco (Fame), Müller, Limon Dance Studio
Manuel Alum, Sanasardo
Myers, Petronio
singing, speech
M. de Paula and PePe de Castro Neves, SP
McCoulough, NYC
Marta Laurito, Rolf A. Scheider, DE
Michael Pinkerton, DE A
choreography
Rolf Gelewski
Bessie Schoemberg
music/composition
David van Tieghem
Kirk Nurok
New School for Social Research, NYC
clowning
Bill Irwin
Peter Shub
Rene Basine
pedagogy
Christa Coogan
Kultur und Schule: Anja Weber, Maria Speth, Nadja Raszewski
Landesmusikakademie NRW: Pädagogisches Basisseminar I, II, van Almsick, Schneider, Levkau, Jendrkowiak
plus
alexander, pilates, eutonie, gyrotonics , kathakali indian, mime, tap, butoh, puppetry, stage fight, computer choreography (lifeforms).
publications

Das Wundertheater 2005 cd – ars produktion
Der nackte Michelangelo Vokalsuite für Bariton 1998 program George Tabori - Schaubühne Berlin
Corpos 1987 book – massao ohno ed.
Görner Spricht Else Laske-Schüler 1995 video
Dance In Prague suny at new palz

2003 dvd 2004 dvd 2005 dvd 2006 dvd

Dance Magazine as a correspondent
to order some of these items please look at the download/links page.
references
May 13, 2008 I am writing this letter to advise you that Ricardo Viviani is a valuable teacher to any performance program. He has taught for the State University of New York at New Paltz Study Abroad dance program in Prague and in Italy for many years. He offers, from his incredible performing experience over the years as a dancer and a choreographer of opera and musicals, a unique approach to teaching which captures the students immediately with his energy. The workshops he gave were always a high point in the program and valued highly by the students and by me. You will be very fortunate to have him as a teacher. Sincerely Lynn Barr [Director of SUNY STUDY DANCE ABROAD]
reviews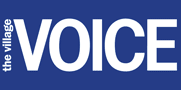 The Village Voice by Bruce Supree
Serious Talk – New York City … Darkly handsome, Viviani has the masculine power of the young Robert Mitchum, but he's hot, not cool. Joining Hartley for Serious Talk, he's slightly menacing, controlled, agressive — but unhurried. A '40s film noir, Mickey Spillane kind of guy — but he doesn't lay a hand on her. … Viviani's in formal pants, black suspenders, a sleeveless undershirt. He slowly raises his arms, folds them across his chest. He points his index finger, then with the other hand pushes softly in the opposite direction with measured force. Repeating gestures, speeding them up, adding more, he produces a steady flow of contradictory impulses, while playing off the waltz rhythms. He opens his hands with a kind of helpless strength, then draws them in to his chest and cringes. The accelerating repetition of impassioned gestures gradually builds as unbearable pressure of feeling in him.

The New York Times by Jennifer Dunning
Blue Danube – New York City … Mr. Viviani, a relatively new choreographer, took simple themes and dealt with them with admirable simplicity … The quality of movement is most subtle and interesting in "Blue Danube," set to the Strauss waltz, but its message is mystifying. Mr. Viviani and Cheryl Hartley were personable dancers.
Dagsavisen Arbeiderbladet by Hans-Chr. Sørensen
Oh! Calcutta! – Oslo, Norway … Størst inntrykk gjorde "One on one", en vakker pas-de-deux, fremført av Cheryl Hartley og Ricardo Viviani. En dans hvor de nakne kroppene virkelig ble et naturlig uttrykk for sunn erotikk og kjaerlighet.…The most impressive scene was "One on one", a beautiful pas-de-deux danced by Cheryl Hartley and RICARDO VIVIANI. A dance where the naked bodies really became a natural expression of healthy eroticism and love.
links